Happy Prime Day! While it's not Christmas – and Hallmark hasn't started selling cards for it (…yet) – for online retailers of all shapes and sizes, Prime Day is a huge deal.
To take advantage of this lucrative day you traditionally needed to use the Fulfillment by Amazon (FBA) service, which gives you a foot in the door when it comes to achieving record-breaking Prime Day sales.
Now, however, you can apply to become a Seller Fulfilled Prime (SFP) member to enjoy all the Amazon Prime seller benefits, without the added cost and restrictions to your selling.
Not sure what I'm talking about? It's well worth digesting this article, where I'll discuss how Prime Day can revitalize your business this summer, review the major benefits and strict requirements of being an Amazon Seller Fulfilled Prime member, and highlight what you can do to increase your chances of getting accepted.
But first, let's take a step back and look at the special shopping day that inspired this article.
What is Prime Day?
Move over Black Friday, there's a new kid in town! Prime Day is the biggest Amazon – no, make that shopping – event ever, for both buyers and of course, sellers.
For buyers it's great. The day will feature more than 100,000 deals worldwide – exclusively for Prime members. Both new and existing Prime members across the globe (in the US, UK, Spain, Japan, Italy, Germany, France, Canada, Belgium, and Austria) will be able to grab thousands of exciting deals in pretty much every Amazon department and category – from vitamins to TVs!
For sellers though, it's even better – Prime Day is out of this world! It's a huge, huge day to sell. This will be the second Prime Day, and it's easy to see why Amazon decided to make it an annual event after last year's success.
This is what just a handful of retailers had to say about last year's Prime Day:
"Holiday sales volume in July. What a day!" – Mike Mitchell, COO for MMP Living "Prime Day sales were off the charts." – York Wu, CEO of Jackery "All of our Prime Deals sold out, most within the first hour." – Howard Greenspan, President of SCS Direct "Our overall business did four times more sales on Prime Day than it did last Wednesday." – Avrum Elmakis, CEO for Best Bully Sticks "Today far far far exceeded our expectations." – Larry Frankel, Director of Business Development for OneCall and Huppins
Sounds great doesn't it?
In 2015, customers ordered 34.4 million items across Prime-eligible countries, with 398 items ordered per second! To put that in perspective, more units were sold that day than on the biggest Black Friday ever – that's 18% more than Black Friday 2014.
It also saw more new members try Prime worldwide than any single day in Amazon history. There's also no surprise that Prime Day was a big success for sellers that use the Fulfillment by Amazon (FBA) service – they enjoyed record-breaking sales with a growth of nearly 300% worldwide.
So if your items are available to buy on Amazon Prime, get ready for another huge day! If they're not, keep reading.
What is Seller Fulfilled Prime (SFP)?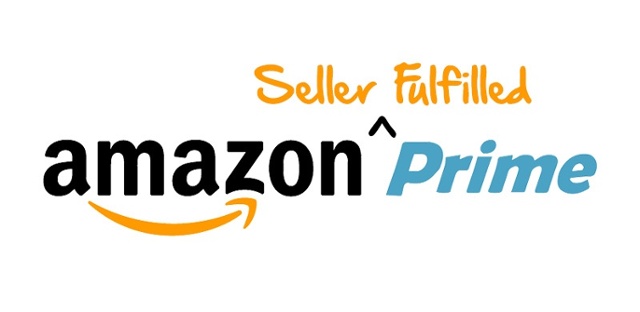 We've established that Amazon Prime really is something to be part of, whatever size your organization, and whatever you sell.
And it's not just for Prime Day, because Prime members are typically big spenders all year round. On average, members – and there are close to 50 million of them – spend around $1,100 per year, compared to about $600 per year for non-members.
So making your products Prime-eligible can significantly increase your sales, and the Seller Fulfilled Prime program gives you all the Prime benefits, with lots of freedom that keeps you in control.
In short, SFP permits you to display the coveted Prime badge on your items and sell on Amazon Prime, all the while letting you ship directly from your warehouse to your customers. This is big, because you have more control of your inventory in regards to multiple marketplaces and you can leverage your internal resources.
Before we look at the benefits of SFP a little closer, we will briefly look at the other way to access the Prime market – Fulfillment by Amazon – and answer the question, how does Amazon FBA work?
What is Fulfillment by Amazon (FBA)?

Launched in September 2006, FBA is a service that essentially has Amazon do everything for you. In a nutshell, you send your inventory to their fulfillment centers and they pick, pack and ship the items to your customers for you, as well as provide customer service and handle returns on your behalf. Sounds perfect right?
Well, yes and no. Clearly, it's a great way to get your products onto the Prime shelves, and open yourself up to that huge market. However, it certainly comes at a cost – Amazon charges you FBA Fulfillment fees every step of the way.
For example a non-media item would cost you: * $1.00 Order Handling fee * $1.06 Pick and Pack fee * Weight handling fees from $0.50 for small, light-weight packages to $1.95 + $.039/lb over 2lbs for larger, heavier packages * Storage fees from $0.54 a month/cubic foot most of the year, and jumping to $2.25 a month/cubic foot over the holidays
While these fees are somewhat variable upon the product being sold, they are applied to every item of every order, and they start to add up… fast!
Seller Fulfilled Benefits
We'll soon compare the two programs, but let's first look at the benefits of Seller Fulfilled Prime:
1. Better inventory control
With SFP you have complete control of your stock – there's no need to split your inventory to share with Amazon. All your inventory is available for sale so you don't lose out on the opportunity.
This is certainly a benefit when it comes to Prime Day as there's no limit on how much you can sell. As Sumit Bhanote, Co-Founder of Luggage Point (part of the FBA service), said about last year's Prime Day, "I sold all 100 luggage sets in an hour, it was very surprising! I was floored. Needless to say we were impressed and excited. I wish I sent in more inventory."
2. Better returns control
As an SFP member your organization will handle returns on Prime purchases, which means you will be much less susceptible to fraud.
Those using the FBA service are likely to receive a box of returned products from Amazon, finding it difficult to tell which item is tied to which product return, which opens them up to customer fraud. By using SFP, it's easier for you to identify exactly which returned item ties to which order.
3. No high fees
As we've established, retailers using FBA see how quickly the fulfillment fees for order storage, handling, packing and processing add up. Unfortunately there was nothing you could do to avoid them – until SFP was born.
4. Prime-eligible products
Quite obvious, but as part of the SFP program, your products will feature that all important word 'Prime'. This means a larger audience will see them, which will result in more sales. Amazon themselves suggest that listings that became Prime-eligible for the first time through Seller Fulfilled Prime experienced an average sales uplift of more than 50%.
And as we've discussed, all Prime products are eligible for Prime Day which is a huge bonus. It may be one day a year, but it's hell of day!
Seller Fulfilled Drawbacks
Of course, nothing is flawless and being an SFP member does have it's drawbacks and limitations. However, compared to the benefits, these are easier to accept.
1. Need to have a warehouse
By keeping control of your inventory and avoiding Amazon storage charges, you'll need a warehouse and warehouse staff of your own, which can be costly to both acquire and maintain.
2. Quick refunds
With SFP you have just two business days from the moment a returned item reaches you to issue a refund. Compare this to the five days you have with a non-Prime order.
3. Strict guidelines
If you're going to be providing Prime service without going through Amazon's warehouse, you can safely bet they'll be watching you closely. We've already established that Amazon is fiercely protective over Prime, so you can expect to follow stringent rules and have the constant feeling that someone is watching you (because they are!).
Earlier this week, when chatting with the editor of Internet Retailer, Allison Enright, she explained to me just how tight they keep the leash.
"Amazon is carefully and closely watching the performance of sellers it lets participate in SFP," she said. "Its standards are high, and exacting. Merchants need to be on the ball at all times, or lose the Prime-eligible badge that clinches sales among Amazon's most valuable shoppers – Prime members."
Seller Fulfilled Prime Requirements
Think you can just apply for Seller Fulfilled Prime, get instantly accepted, then sit back and watch the bucks roll in? Think again.
As we've said Amazon is intensely protective when it comes to Prime, so although any seller may complete an Amazon fulfillment application, you have to prove to them that you have what it takes to be a Prime seller by yourself.
Specifically this means you need to complete a trial period to show you can meet their strict requirements for Prime fulfillment excellence and customer satisfaction, on a minimum of 300 orders.
These are: * An On-Time Shipment Rate of at least 99% for Prime trial orders * Use of Buy Shipping Services for at least 95% of Prime trial orders * A Cancellation Rate of less than 1% on Prime trial orders
The trial period lasts between 5 and 90 days, depending on when you meet the requirements. If you're not successful for any reason, you get another go after the initial 90 days are up.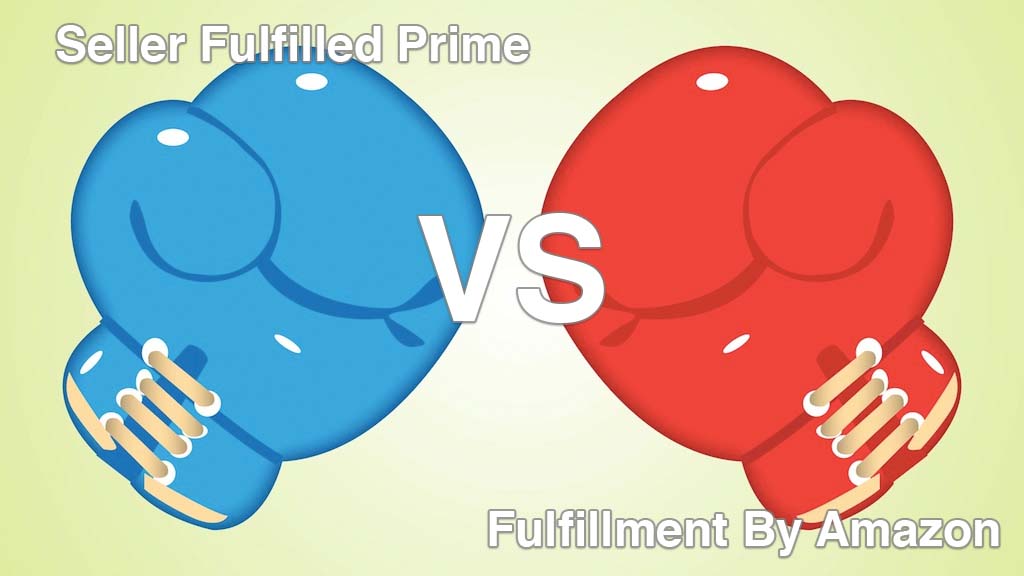 Seller Fulfilled Prime vs. Fulfillment by Amazon
So it's clear that if you can handle the inventory yourself and are able to put up with constant scrutiny from Amazon, SFP is a great opportunity.
Both SFP and FBA have their advantages and disadvantages. Which is right for you will depend on the size and aspirations of your business.
The FBA service is very good at what it does and fits well for many small and some medium-sized businesses. There's no requirement for a warehouse or a big customer service department and no need to handle returns. On the challenges side you are limited with inventory and perhaps more open to fraud – not to mention the fees – but if you can't afford your own warehouse, FBA is a good way to get your items on the Prime shelves.
The SFP program gives you control over your own inventory and returns, and helps you avoid Amazon's fees. It gives you more freedom to grow your business they way you want. For the business with the systems to execute effectively SFP is definitely the way to go.
How do I become a Seller Fulfilled Prime member?
If you like the sound of SFP and want to apply, you need to have the software that's capable of handling the order fulfillment process correctly to meet Amazon's requirements.
At RetailOps, we are one of the very few software companies that are certified Seller Fulfilled Prime vendors. Our smart software helps you fill all three requirements as follows:
An On-Time Shipment Rate of at least 99% for Prime trial orders
Regardless of the shipping speed selected by the customer, Prime trial orders must be shipped on the same day the order is received, as long as the customer places the order before your cut-off time. Our software will easily prioritize the pick, pack, and shipping of Seller Fulfilled Prime orders with Shipment Waves segmented for Prime Order fulfillment only. This ensures that your warehouse team has the tools to easily meet Amazon's SFP requirements during even their busiest season.
Use of Buy Shipping Services for at least 95% of Prime trial orders
Our software automatically shops for Amazon's best available shipping rates for each Seller Fulfilled Prime order, using their GetEligibleShippingServices API call. This both ensures you get the lowest cost rates available for each shipment, and are able to ensure you are prioritizing the use of Amazon's Buy Shipping Services for each order automatically.
A Cancellation Rate of less than 1% on Prime trial orders
RetailOps offers seamless WMS tools used by some of eBay and Amazon's largest sellers, providing: * Always accurate inventory - never oversell (or worse undersell) * Chaotic/Dynamic storage to optimize warehouse efficiency * Barcode scan-audits at the point of shipping to ensure 100% order accuracy automatically * Mobile device tools and workflows to minimize warehouse staff and improve scalability * Seamless multi-facility/warehouse support