Your Warehouse – But Not as You Know it
The warehouse is the heart of all eCommerce retail companies, and our Warehouse Management system ensures it keeps beating efficiently. With multi-warehouse support, our tools help you streamline warehouse operations, improving your fulfilment times and increasing accountability. Features include everything from smart shipment and product receiving, to on-demand barcoding with our innovative iOS app.
Pick, Pack and 100% Ship Audit
Our intelligent WMS chooses the optimal walking path through your warehouse by default to help reduce shipping errors. Before shipping labels are generated, scan audits on every item going into a customer package ensure customers get exactly what they ordered - every time. Support for license plating is a flexible option for those customers wanting to leverage existing shipping systems.
Add locations, add warehouses, add employees, and manage millions of products - there are no limits, no hidden fees, and no additional charges for your success. RetailOps enables you to use the tools provided without concern for your volume, allowing you to grow in comfort.
Our simple wireless console iOS app is your route to warehouse domination. From your fingertips, manage your entire inventory from the moment it enters the warehouse to the moment it leaves. Easily access the performance of your product, disposition of goods on hand, and full audit trail of what happened, by whom, and when.
Be An Expert Amazon Seller
Download our FREE eBook that will teach you everything you need to know to be an experienced and informed Amazon seller
download free ebook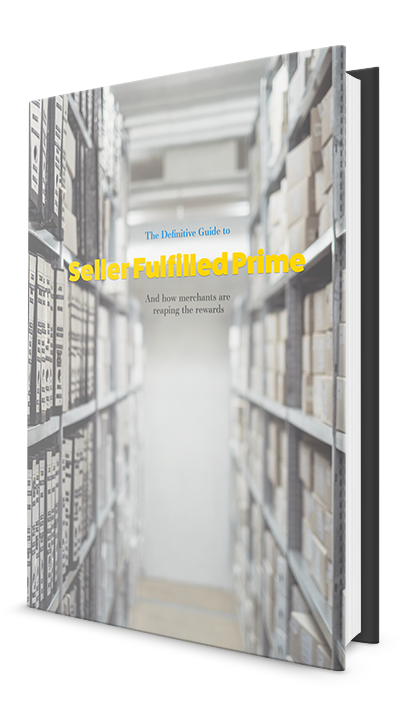 Improve Fulfillment Times
Automation and efficiency impact your bottom line. Grow your business by delivering on customer demand. Improve accuracy with streamlined receiving processes, then get your orders out of the door faster with optimal pick-path and scan-based audits.
Configurable rules to tune your product to your negotiated shipping rates keep your shipping costs as low as possible.
Chaotic Inventory Management
The advantages of using RetailOps' tools to streamline vendor interactions - from templated imports to fully automated EDI/API integrations - are clear to see. Eliminate overselling and automate order routing with inventory and order data feeds; reduce fulfillment times with automated transmission of POs; and ensure customer satisfaction with tracking confirmations at the shipment level.
Keep track of everything with intelligent labeling. RetailOps provides you with unique printed labels to attach to inventory as soon as it is received, for simple tracking throughout its lifecycle.
Want to take RetailOps for a spin?
See for yourself why RetailOps is the #1 choice for eCommerce and retail businesses
Cycle Count
Forget wall-to-wall inventory audits halting operations - keep everything moving by incrementally counting the product in your warehouse. RetailOps keeps track of activity between counting cycles so you never have to interrupt your business for something as basic as ensuring your data is accurate.
iOS Console App
Intuitive and powerful wireless console tools that operate on familiar, inexpensive hardware. Our app allows you to track inventory adjustments accurately and at the time of physical activity.
Warehouse Automation Hardware-Ready
We know that in retail, one size rarely fits all. Which is why RetailOps was built from the ground up for integration with outside systems, in addition to powerful native tools. If your operations demand the use of robotic systems, help is at hand - we're experienced with integrations to automation systems.
Ship Carrier Integrations
With label generation capabilities for most shipping providers, you can do away with the YAS (Yet Another System) syndrome most companies suffer. RetailOps comes stacked with all the tools you need to operate, so we never say, "YAS, we have that functionality available", only to tell you to sign up for another system.
Major retailers using our Warehouse Management Software tool




Real Customers. Real Success.
Watch how WildFang implemented RetailOps to acheive real growth and value compared to their old operational process.