Why you need this ebook
We spend a lot of time working with retailers just like yourself, so we understand all the pain points and bottlenecks that come with the territory of being an Amazon seller. Over the last 2 months we've interviewed our customers and broke down the Amazon ecosystem into an easily digestible book for your benefit.


So what will this Amazon SFPeBook teach you?
Everything.
That may sound sensationalized, but it's not. This 50-page eBook covers everything you need to know about Seller Fulfilled Prime, from the benefits of Prime to how you can become a successful Amazon merchant.


Topics covered:
What is Prime, and why Prime Day is so important
Who are the typical Prime customers
What is Fulfilled by Amazon (FBA)
What is Seller Fulfilled Prime (SFP)
The advantages and disadvantages of FBA
The advantages and disadvantages of SFP
FBA vs SFP - an in-depth comparison
Seller Fulfilled Prime cost breakdown
Amazon's SFP requirements (and how to conquer them)
How software can help you achieve SFP success
Quote
We have increased our Amazon sales by 20% due to RetailOps integration with Seller Fulfilled Prime. We couldn't be happier.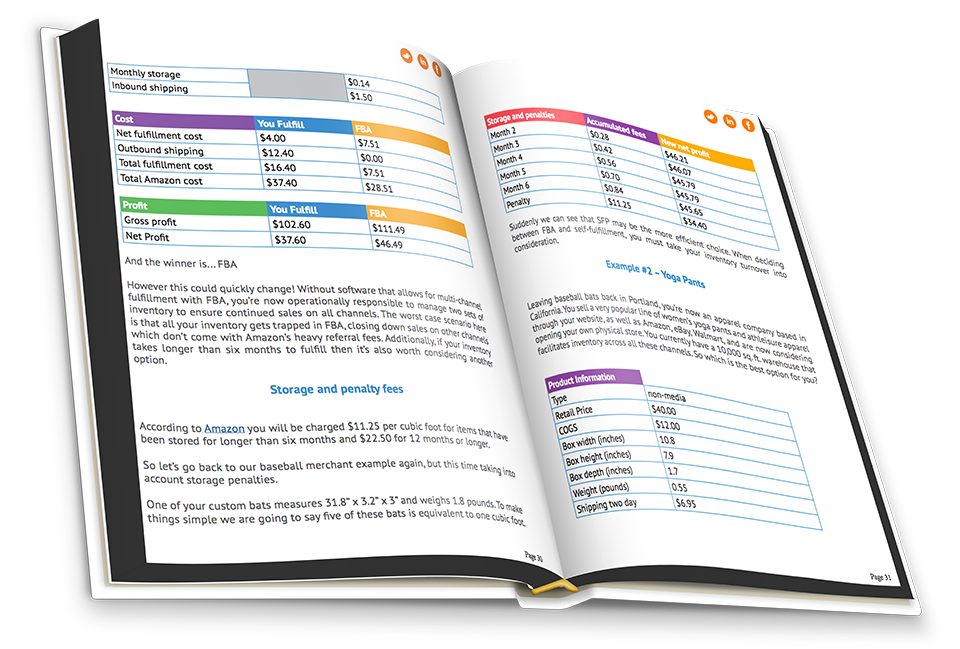 About me (the author)
I'm Sam Moses, the co-founder and CEO of RetailOps and I've held key roles at eCommerce businesses including RedEnvelope, New Media Merchants, and DrJays.com. I intimately understand the difficulties that face multi-channel retailers. I lead the charge in building an in-house end-to-end solution as head of technology for a growing eCommerce retail business, annual revenue $500K in 2002 to $90MM+ in 2010.
With nearly two decades in retail leadership roles, I have seen many things done right and many things done wrong in rapid growth retail businesses. After finding no answer to back-end systems in the marketplace for SME retail businesses, I built RetailOps in 2011 to fill the void.
And now I want to pass that knowledge onto you.